Kingslane UltraWhite
The UltraWhite breed is the new wool shedding, meat producing and easy care sheep bred for the qualities and characteristics that Australian sheep producers' strive for and the wide range of Australian environments and conditions.
The UltraWhite sheep have been bred and selected for high performance and fertility, fast growing, low maintenance and wool shedding with the advantage of performance recording and objective information from Lambplan and recorded pedigrees.
This is the breed with FULL performance recording giving sheep breeders the confidence that and traits affecting overall profitability and genetic progress are being measured and selection decisions are backed up by objective information.
The UltraWhite breed is the new era in sheep production in Australia focusing on performance and low maintenance without the need for shearing or crutching and no flies or lice! With great mothering ability, strong fertility, year round breeding and easy lambing this breed makes sheep management easy care!
The aim is to establish a flock of excellent quality UltraWhite sheep under high rainfall conditions continuing the breeding and selection for those important traits of:
High performance with full recording for Lambplan
High fertility including twinning and year round breeding
Fast growing
Excellent carcase quality, meat yield and optimal fat cover.
Sound structural conformation
Worm resistance
Good wool shedding ability
Strong mothering and milking ability
Hardiness with ability to perform under tough conditions
Low maintenance
Our flock is Ovine Brucellosis accredited and OJD vaccinated.
Sires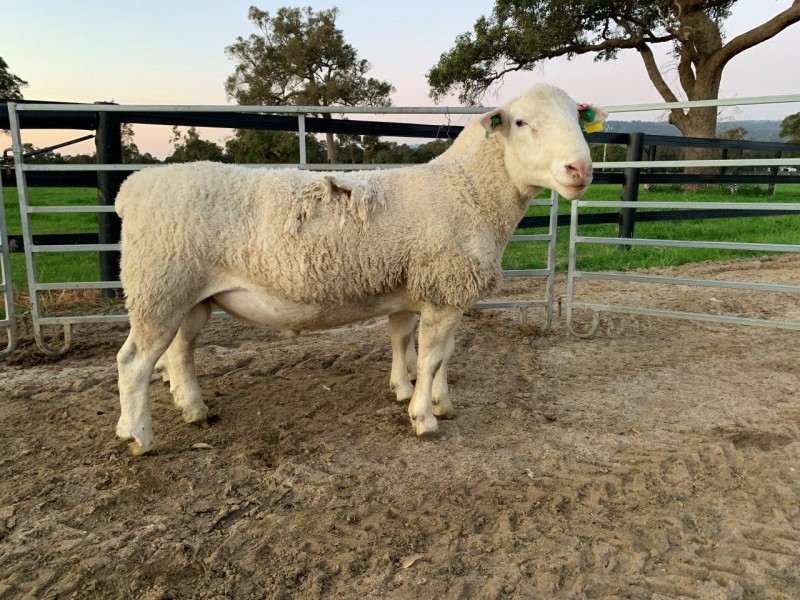 Hillcroft Farms 19-7468
Hillcroft Farms 19-7468 purchased for $18,000 in 2020.
This upstanding and excellent muscled ram is a leading sire of the UltraWhite breed. HF 19-7468 is ranked in the top 5% for the Lambplan Terminal Carcase Production Index (TCP) and the Post Weaning Eye Muscle Depth (PEMD). This ram is being used as the foundation sire in the Kingslane flock and his progeny look very promising.
Check out the ram's ASBV figures on the link below.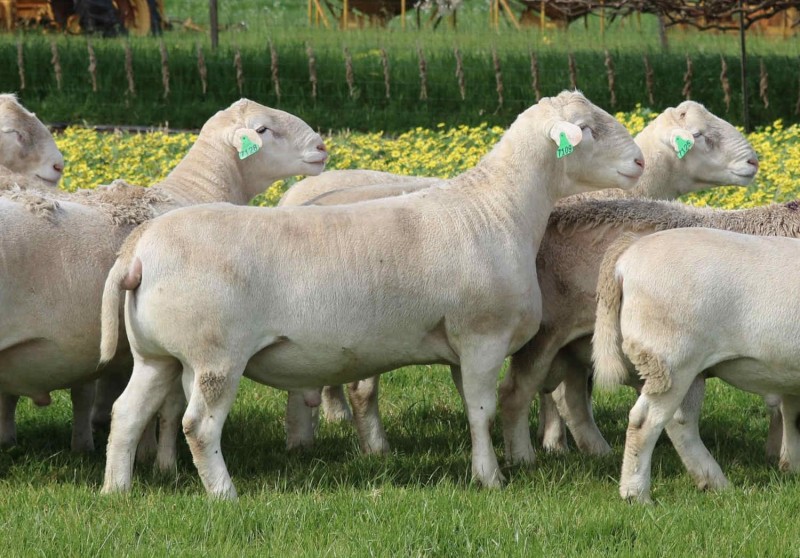 Hillcroft Farms 20-7109
Hillcroft Farms 20-7109 purchased for $51,500 in 2021.
This is an outstanding sire for the UltraWhite breed exhibiting all the traits and ASBV figures to drive improvement and the future of our stud flock.
This ram is clean shedding with exceptional conformation, length and muscling.
He is the complete package so watch out for the progeny of this sire.
Check out the ASBV figures for this ram on the link below.