Kingslane Red Angus
the better black alternative
Kingslane Red Angus cattle have the Red Angus advantage having all the attributes of the Angus breed with the red coat colour and good temperament making them the better black alternative.
Our Red Angus produce cattle with high fertility, calving ease and maternal ability, excellent growth and carcase quality but the advantage of good temperament for easy management and the red colour to handle Australia's heat conditions.
Our Red Angus cattle also have extensive performance recording so that commercial breeders can make cattle selections with the advantage of objective information.
Kingslane Red Angus is currently rated 4.5 stars for Completeness of Performance Herd Rating and is one of the TOP 2 Red Angus herds in Australia with this 4.5 Star rating. Kingslane is proud to be submitting comprehensive recording and measurements of our herd traits to Breedplan to achieve this Silver Standard. This means that ALL cattle sold by Kingslane come with extensive Breedplan EBV's readily available on the Red Angus Society website.
Our breeding focus is:
Low to moderate birthweights with excellent calving ease
Fertile and strong mothering ability with high milk production
Correct structural conformation
High growth rates
Excellent carcase qualities including high muscling, good yielding and moderate fat cover
Gentle nature and good temperament
The Kingslane stud hosts an annual Red Angus bull sale (also with AuctionsPlus) in February offering top genetics bulls with Breedplan Estimated Breeding Values, trait measurements and pedigrees to aid buyer selections.
All our sale bulls are Zoetis STAR Accredited so that buyers can be sure that our bulls are not carriers of the preventable reproductive diseases including leptospirosis, pestivirus and vibriosis.
Our herd has the Bovine Johne's Disease (BJD) status of J-BAS 8 with triennial herd testing.
Sires
We have been selecting Red Angus sires with the best genetics to infuse superior muscling, performance and milk production with sound conformation into our herd by importing semen from leading Red Angus sires from Canada and the USA since 2012.
Sires from leading ranches such as Six Mile Red Angus (Saskatchewan, Canada), Leachman Cattle of Colorado (USA), Bieber Red Angus (South Dakota) and R.A. Brown Ranch (Texas) have made a significant impact on our herd resulting in superior carcase quality, excellent growth and calving ease, improved udder quality and sound conformation.
With the outstanding quality of these introduced sires being used in our Kingslane herd we are now breeding our own leading Red Angus sires which we are retaining to use in our herd. The quality of these bulls is proving to make a real difference to our herd and the breeding values of their progeny.
Kingslane Mitzi JWCM65
Kingslane Mitzi M65 is our own bred stud sire we are using in our herd. By Red Six Mile Game Face 164Y, Mitzi is a Red Angus Sire EBV trait leader in 200, 400 and 600 day weights for growth with moderate birthweight EBV for good calving ease and high milk EBV. With excellent conformation, performance and EBV figures Mitzi is an all-round quality sire performing very well in our herd.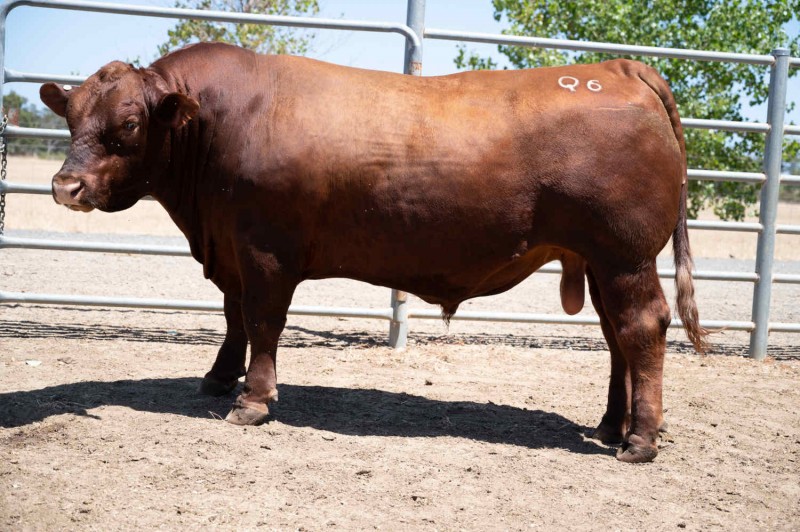 Kingslane Quill JWCQ6
This son of McPhee Trophy 36 bred from Kingslane Thora JWCN8 has outstanding EBV figures for low birthweight, rapid early growth, excellent milk, carcase eye muscle area and fat cover. This bull also has excellent muscling and conformation with sound feet and legs to boast with outstanding figures making him a potential impact sire for our herd. Check out this bull's amazing selection index values and see what value this bull will add to any herd.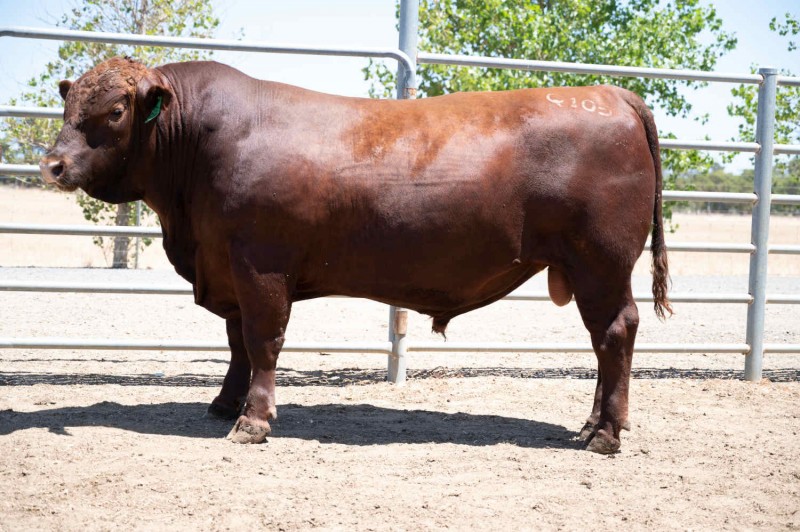 Kingslane Quetto JWCQ105
This son of Brown Premier X7868 bred from Kingslane Bella JWCL51 has outstanding EBV figures for 200, 400 and 600 day growth, carcase weight and meat yield with high milk and scrotal size (fertility). This bull has size and sound conformation and combined with excellent selection index values makes him a great addition to our herd to add performance and dollar value.